Enrolment
Thinking of enrolling? We would love to meet you. Let us help you get started on the enrolment process.
Thank you for your interest in enrolling at Corpus Christi Primary. We look forward to welcoming you.
Our goal at Corpus Christi is to provide an education that grows the whole child - academically, socially, spiritually and emotionally. As well as a broad and flexible curriculum, and a range of extra-curricular activities, we offer facilities, technologies and teaching methods that enhance learning both inside and outside the classroom.
LEARN HOW TO ENROL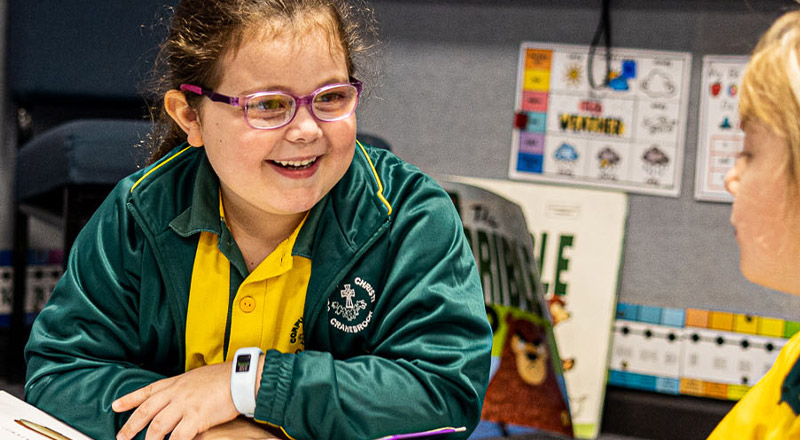 What people have to say about our school
" My children have thrived at Corpus Christi, and I have seen them grow in confidence, creativity, and resilience. The school's commitment to Catholic values and traditions is evident in the way it fosters a sense of empathy, respect, and kindness among students. I am grateful to the teachers, support staff, and leadership team at Corpus Christi for their hard work and dedication, and feel fortunate to have found such an exceptional school for my children."
Abigail and Gary Brierley (Parents)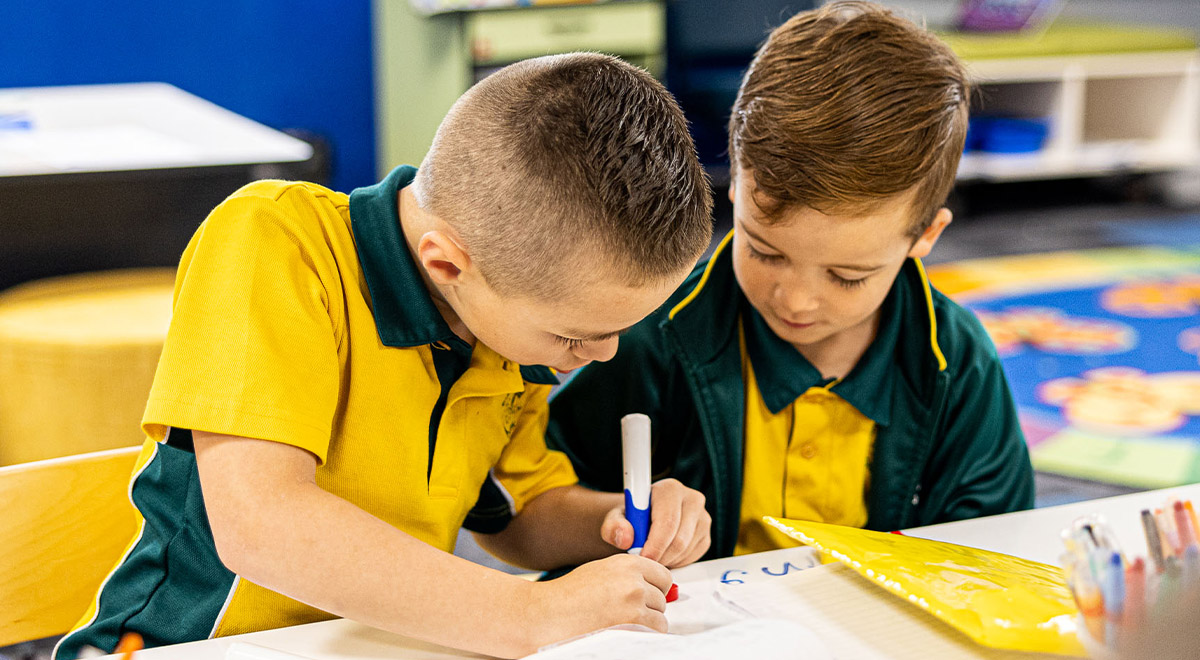 "Corpus Christi not only provides safe, positive and supportive learning experiences, but encourages children to reach their full potential in all aspects of life."
Miss Dallimore (Teacher)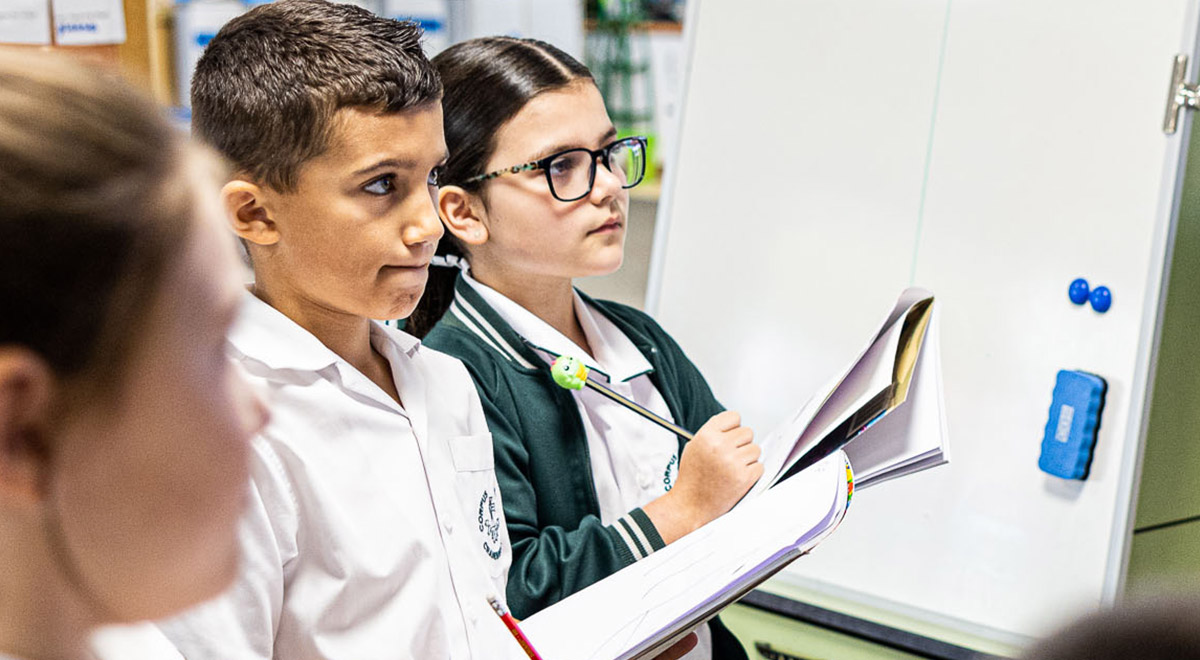 "I am proud to be a member of Corpus Christi. Our school provides challenging work and diverse learning opportunities for all students. Our teachers set a task for all of us and there is always an extension to challenge our minds or a support teacher there helping you and supporting you."
Austin (Student)
Come and see the learning in action
Call us today to arrange a tour and find out how to enrol.