Our Curriculum
Learn what subjects are on offer.
Educating for the future
The learning journey at Corpus Christi honours the developmental stages in a student's life. Based on leading educational research and the best of today's technologies, we prepare students for the future by teaching them how to think critically and creatively, how to communicate effectively and how to lead and work both independently and collaboratively.
Educating for the future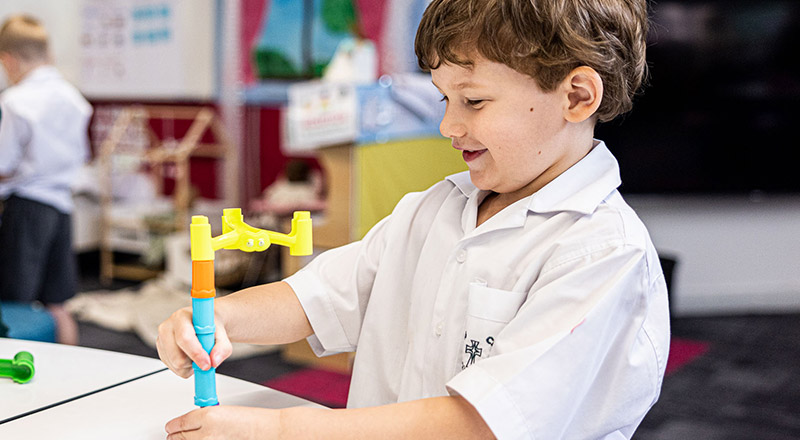 The key learning areas
We follow the NSW Education Standards Authority (NESA) approved curriculum in the key learning areas of:
Religious education
As a Catholic school we also have a strong religious dimension that runs through all the KLAs and is also formally recognised as the KLA of Religious Education.
Corpus Christi students take part in formal Religious Education every day, based on the new Catholic Schools Parramatta Diocese curriculum that is relevant to our students and to the world they live in.
Religious education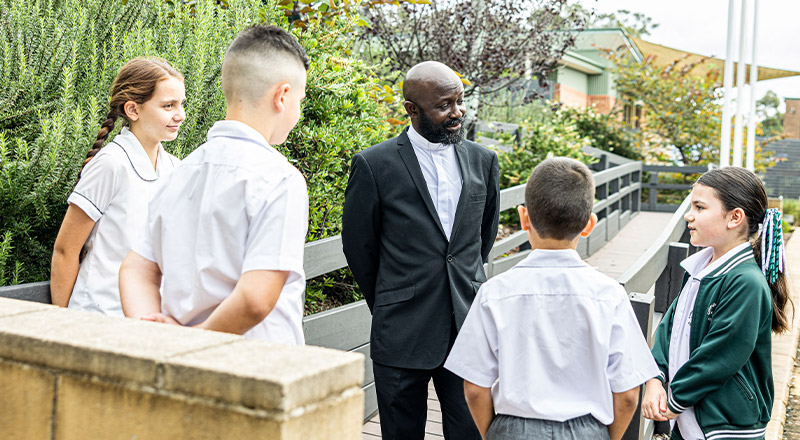 Learning at Corpus Christi is so much more than simply what happens in the classroom each day.
At Corpus Christi we take a holistic approach to educating our students, as well as delivering a high-quality and engaging curriculum that utilises a range of technologies. We offer many opportunities and experiences for our students, as well as providing them with the support they need to thrive.
Intervention programs utilised include Reading Recovery and Extending Mathematical Understanding (EMU) for at risk students in Year 1, and Reframing Readers Resourcefully (R3) for targeted students in Year 5 who need accelerated support in developing refined comprehension skills.
As the building blocks for all learning, we have a strong focus on Literacy and Numeracy throughout our learning and teaching programs.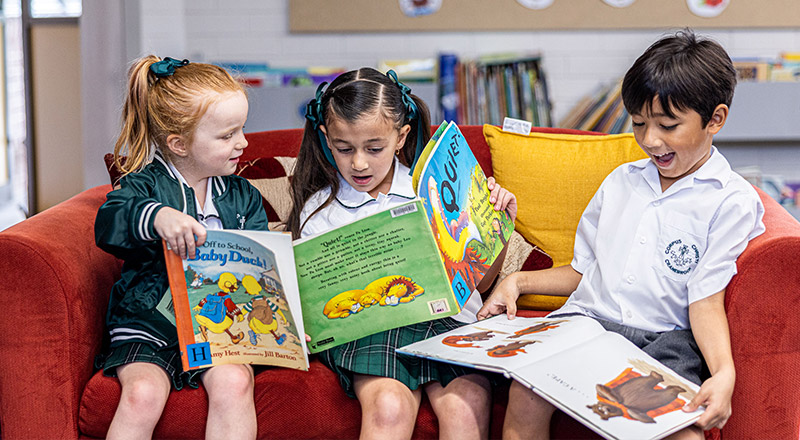 Literacy
The learning experiences provided at Corpus Christi Primary assists students to become competent in English, and to use language effectively in a range of contexts. Students from K-6 at Corpus Christi are actively engaged each day in literacy learning experiences involving talking, listening, reading and writing.
Each class, as part of their literacy block, participates in a Balanced Literacy Program (BLP), which caters to the individual learning needs of the students.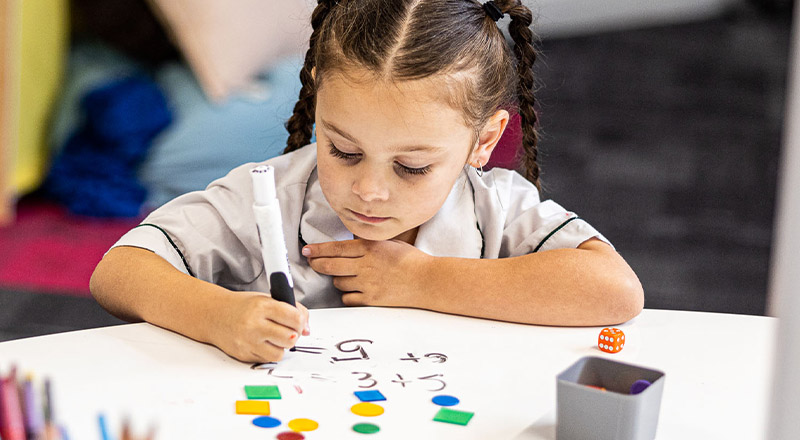 Numeracy
Students at Corpus Christi actively participate in challenging and engaging experiences designed to develop their understanding of key concepts in mathematics in the following areas:
number
measurement
patterns and algebra
space and geometry
data
working mathematically
As part of their online learning, students at Corpus Christi also use age-appropriate apps and websites to further their learning.
We offer a varied curriculum that is engaging and relevant!
Contact Corpus Christi TODAY to learn more about our innovative learning community.